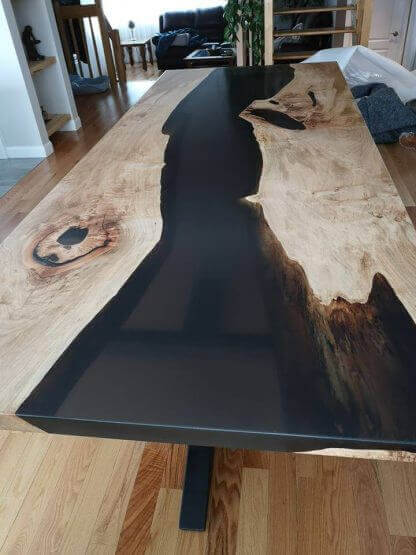 Black (459)
Liquid base pigment, 350ml format
Each jar contains 350ml of premium base color.
Available in resealable containers.
Concentrated pigments, advantageous quantity / price format.
Compatible with metallic pigments
River table project: In order to obtain a transparency effect (for use with R-Cast, R-Clear), gradually add during mixing. Using a mixer is strongly recommended. Make a test to obtain the desired coloring taking into account the final thickness. Never exceed 1 full jar per 1 gallon of epoxy (Part A).
Thin layer / floor project: Mix 1 full jar per part A of epoxy using a mixer. Example: For 3 gallons of epoxy (2A + 1B), 2 pots of pigments are required.
– Photo for information only. The final result may vary depending on the thickness and the amount of pigments used.
$33,25 +tx USD